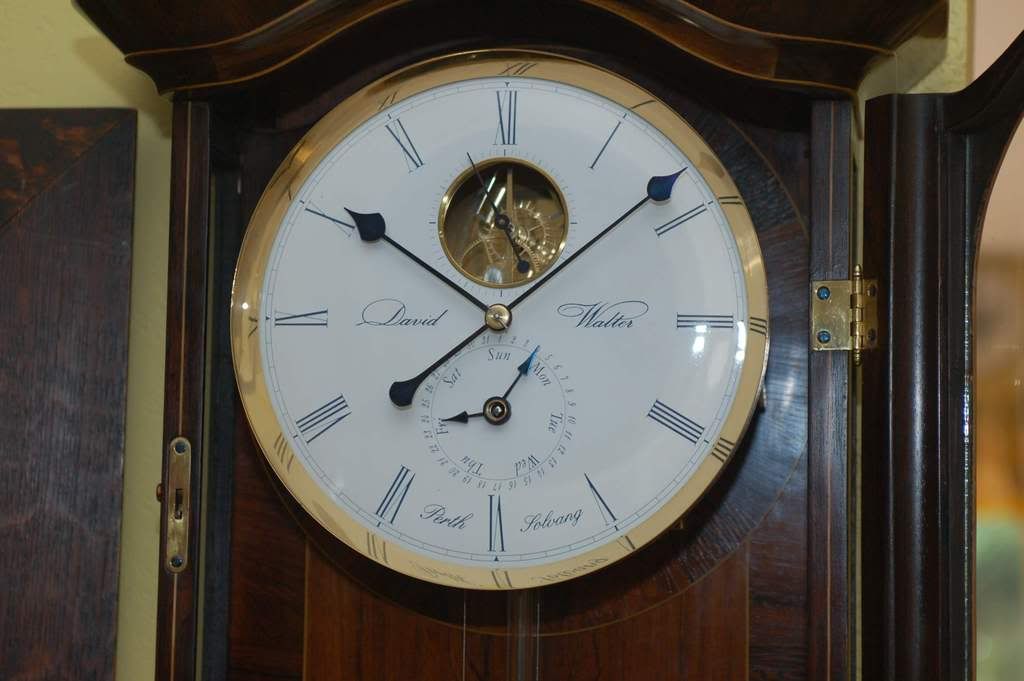 I made this clock in 1997, it is a month running regulator with Deadbeat escapement and Harrison Maintaining ratchet, there is a concentric a Day/Date indicator above the 6. The winding square is visible through the center of the Day/Date hands.
The escapement is jeweled, where possible pivots have hardened steel endpieces fitted.
The pendulum is a Janvier style brass bob with a fused silica pendulum rod and receives impulse via an asymmetric crutch.
The dial is fired enamel, the dark blue numerals and markings are fired into the underglaze.
The case is rosewood with rosewood crossbanding and a custom made boxwood link inlay to the door, back and the arched top.